For Nicola Kaldor, her family's refugee background gives her a personal connection and empathy toward refugees who have fled war, persecution and violence.
"My grandparents were refugees after the Holocaust…and my father's family actually had to use people smugglers to get out of Hungary, into Vienna and then safely to Paris where they sought refuge in Australia."
"That's informed a lot of my decisions, understanding and empathy with that cause."
Nicola and her family have always been involved in the fight for social justice and equality. However, she remembers how the 2001 Tampa Affair shifted her family's activism towards defending the rights of refugees.
"My mother had been quite involved with women's rights… but the refugee cause I think really struck a chord with us as a family."
It was then that her parents founded the Andrew and Renata Kaldor Centre for International Refugee Law.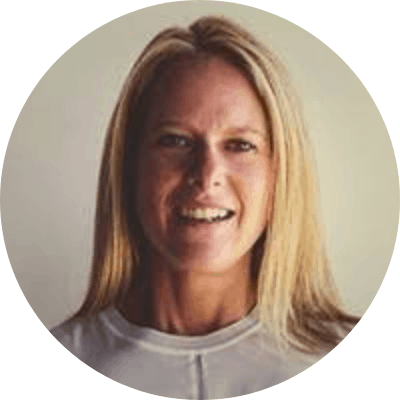 After completing her degree at Brown University in America, Nicola worked in the fashion industry, however, she was ultimately drawn to the not-for-profit sector. "I needed to do something more meaningful," she said. At that point I was on the Board of Bangarra Dance Theatre and I found that to be the most rewarding thing I was doing other than raising my children."
Nicola has since worked with various organisations to amplify her passion for social justice, equality and the Arts, including through her close association with the Kaldor Centre for International Refugee Law, founded by her parents Andrew and Renata Kaldor in 2013.
Her passion for refugee rights, together with her extensive experience with non-profit organisations like Regional Opportunities Australia, Variety NSW and The Australian Ballet Foundation, led her to the National Justice Project Advisory Board in April this year.
"I'm proud to have been asked to join the National Justice Project…It's such a progressive and well recognised institution and I am thrilled and honoured to be a part of an organisation that is leading the charge for social justice in Australia."
"I think one of the things that I appreciate about the National Justice Project is that we are actually trying to change the law. We are trying to challenge current laws, and government policy through strategic litigation and advocacy."
"It is hard to fathom that in a country like Australia we are still fighting for people living in detention, that people are denied access to health care, that people are unjustly incarcerated. It is these basic human rights that NJP fights for, basic dignity and equality."
Along with advocating to end detention of refugees, Nicola is developing an education pilot program to be introduced to select school curriculums from next year.
The program will be experiential and provide the opportunity for school students to meet refugees and hear their stories.
"We need the next generation of people to be more understanding and empathetic of others. One way to do that is to introduce school age children to people with lived experience. When these kids become politicians, bankers, lawyers or judges, they will be able to tap into these experiences and stories. Hopefully, their world perspective will be more empathetic and social justice focused.
Nicola says that she is very hopeful about the future of social justice, because the younger generations are acutely aware of the issues affecting all young people across the globe, from climate change to racial injustice. She says, "I think once people are able to take a different world perspective, then they can have a more generous and compassionate view of the world."
"Through my work with schools in NSW I have noticed a shift toward social justice education, and a real movement toward action. Many school have active social justice clubs that are working to encourage change within their communities."
"Some people are comfortable with protesting and being advocates, for some it may be writing a letter to address change, for some people it may just be talking about social justice issues with friends but I think if we can activate more people to have discussions and question current policy and laws then we are on the right path."