First Nations readers are advised that this story contains images and names of people who have passed away.
If this story has causes you distress, please contact Lifeline (13 11 14) or 13YARN (13 92 76) for support.
This week, a WA coroner has exposed the failures in Acacia Prison in the lead up to the death of a thirty-year-old Noongar and Torres Strait Islander man known as Mr Jomen Blanket, who died in Acacia Prison (WA Prisons) on 12 June 2019.
WA PRISONS FAILED JOMEN:
The coroner found that red flags were missed [paragraph 166], communication was siloed [paragraphs 128, 136, 147, 169], the prison did not have a suitable therapeutic care unit [paragraph 153], and Acacia Prison failed to quickly provide Jomen with a safe cell [paragraph 237] after he expressed suicidal ideation, and that prison staff failed to properly monitor him when there was a delay in transferring him to a safe cell [paragraph 252].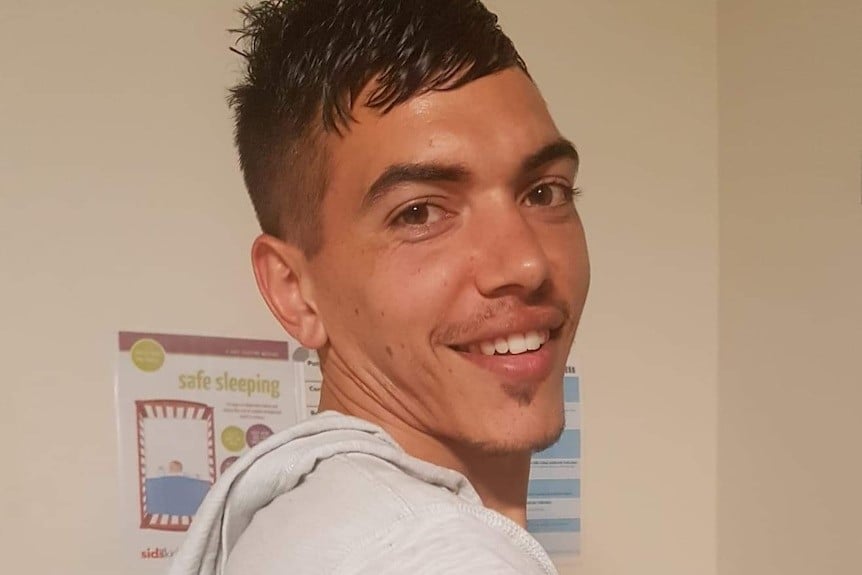 'GROSSLY INADEQUATE' NUMBER OF SAFE CELLS:
Coroner Philip Urquhart stated: "the lack of an appropriate number of suitable safe cells at Acacia was a contributing factor in Mr Blanket's death…." [paragraph 237] "It was grossly inadequate that there were only six safe cells out of 1059 cells at Acacia." [Paragraph 236]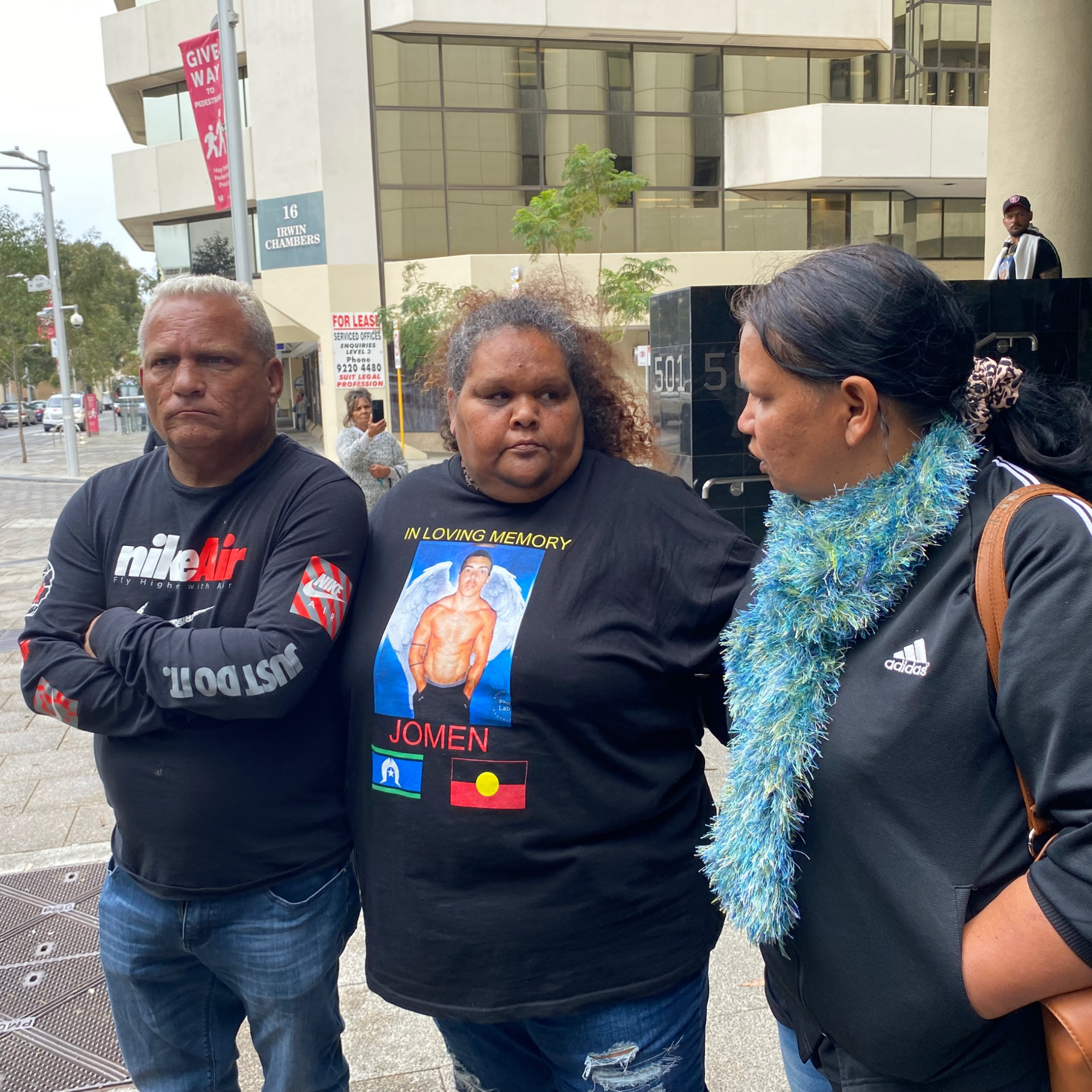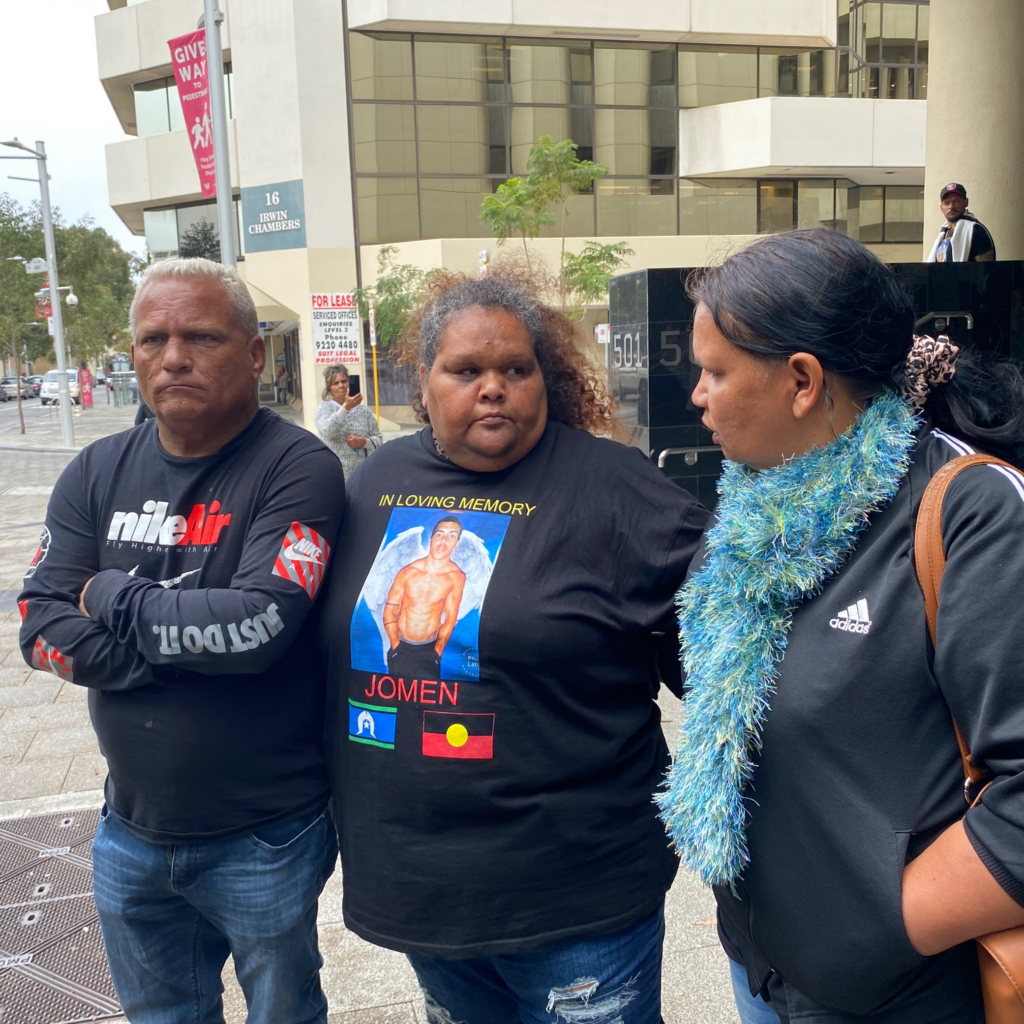 The coroner also found that "regrettably, the beginning of Mr Blanket's supervision, treatment and care was anything but 'culturally appropriate'," [paragraph 217] as he was misidentified as a non-Indigenous Australian.
Left: Merv Eades (left) Karen Blanket (centre) and Megan Krakouer (right) at the coronial inquest hearings in December 2022.
CORONER CALLS FOR URGENT ACTION:
The coroner called for urgent reforms of Acacia Prison and WA Prisons to prevent further suicides, including that:
funding be provided as a matter of urgency to create a therapeutic care unit to treat mentally unwell prisoners [recommendation 1]
psychological and counselling support be provided after being informed of a parole decision [recommendation 3]
KAREN BLANKET WANTS NO OTHER MOTHER TO ENDURE THE SAME LOSS:
Karen Blanket, Jomen's mother, said that she hoped the coronial findings push the WA Government and Serco to take urgent action:
"I hope Serco and the Department of Corrective Services are listening to the Coroner, and that they will make urgent changes."
"I drove out to the prison three times when Jomen threatened to hurt himself. I told the guards about my concerns but they did not pass the information on to the supervisor."
"I tried to tell the prison about my son's suicide risk but no one took me seriously and no one passed on my plea for help to those who could have intervened and saved his life."
Right: Our solicitor, Juliette Kennedy stood with Jomen's family at the inquest through 2022, helping them seek answers and accountability.
CORPORATE PRISONS PROFIT FROM KEEPING PEOPLE BEHIND BARS:
George Newhouse, Principal Solicitor of the National Justice Project, the human rights law firm that represented Mr Blanket's mother in the coronial inquest, said:
"The Coroner has made some significant recommendations but they do not go far enough. Aboriginal Medical services need to provide culturally safe therapeutic health care in WA Prisons."
"The failure to allow Jomen to participate in a rehabilitation program meant that he was precluded from parole which destabilised him, and contributed to his mental health crisis."
"The coroner has called on the Department and Serco to address the inability of short-term prisoners to access programmes that are necessary to get parole. Corporate prison operators like Serco have an economic incentive to deny programs to prisoners and keep people like Jomen Blanket behind bars but that can destroy lives."
WA Greens have also called for urgent reforms to ensure cultural safety in WA Prisons.
WA PRISONS FAILED JOMEN BLANKET:
Mr Blanket was found dead in Acacia Prison on 12 June 2019. He had a history of self-harm and attempted suicide, and he had told his family and prison staff that he was suicidal while he was incarcerated at Acacia Prison.
His mother, Karen Blanket, told the prison staff of her son's suicide risk and her concerns for his wellbeing. She hoped her son would be supervised and given the treatment and care he needed.
The National Justice Project represented the family at the inquest, helping them seek answers to the family's questions and concerns about Mr Blanket's treatment in prison and in his last days.