In celebration of National Student Volunteer Week, we spoke to one of our incredible volunteers, Chaye Hartwell, a second-year law student who has been volunteering with our team for the past six months.
How we train the next generation of social justice lawyers
From the beginning, Chaye says she instantly felt a part of the team as a legal volunteer: 
"When I first came it was just a week of induction and then it was hitting the ground running. My first task was in-depth legal research." 
"I felt that the approach was to get the volunteers to do relevant, practical things, which made feel quickly a part of the team, and not taken for granted in any way." 
Chaye has been able to gain valuable skills and experience through her volunteering, particularly in our offshore detention cases: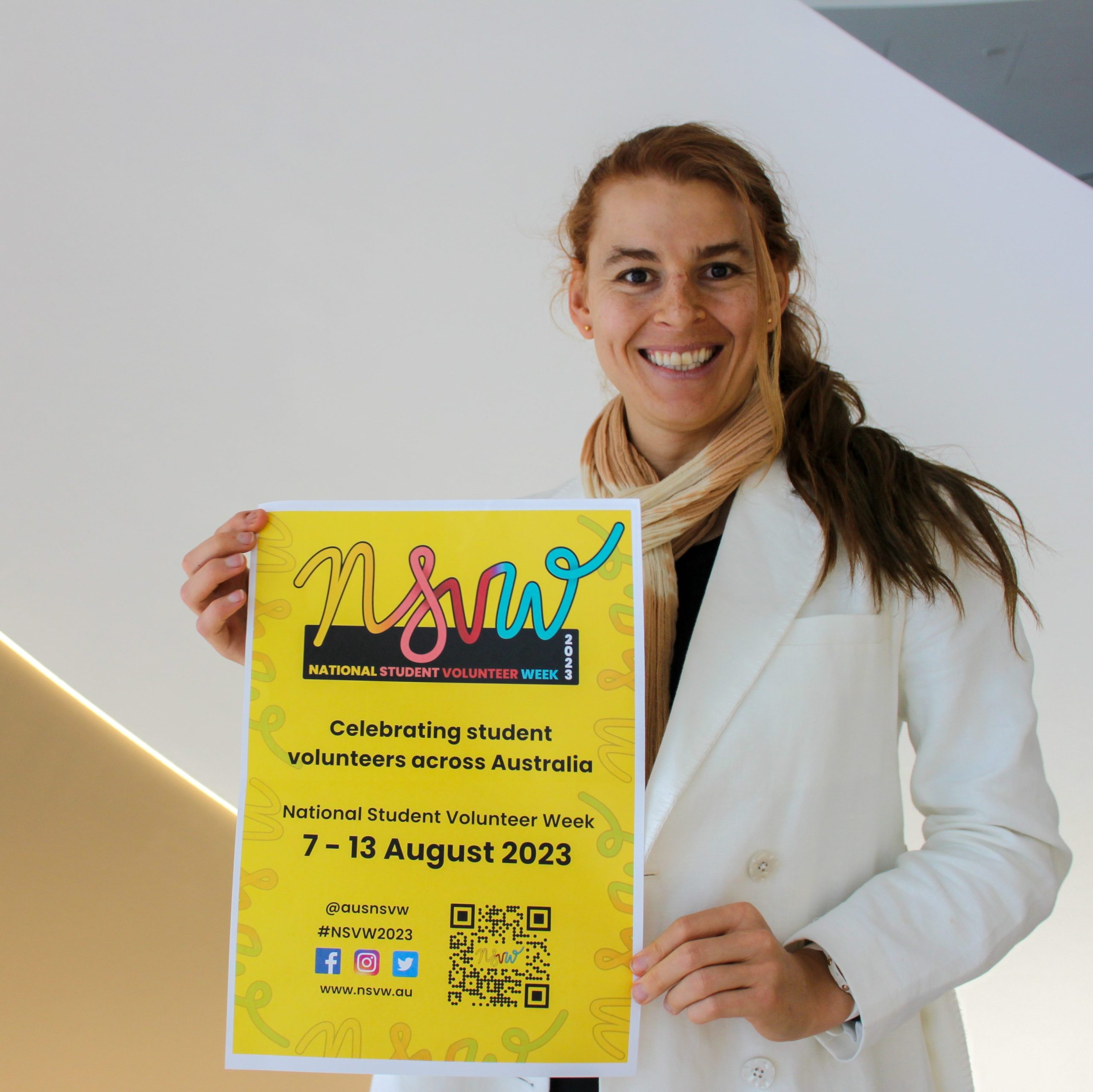 "I was surprised by the level of complexity of the tasks…my work was meaningful and appreciated straightaway. Learning the litigation process and how you resolve a dispute has been a really practical experience." 
Breaking the mould: our unique approach to social justice education
Chaye told us that "I don't think I'd be getting this kind of experience at other organisations. I don't feel that the National Justice Project fits that typical volunteer community legal centre mould" in that we prepare the next generation of social justice lawyers with the skills and experience they need to pursue human rights throughout their careers.
To us, volunteering means so much more than having an extra helping hand.  We provide our volunteers like Chaye with valuable experience in social justice legal action and advocacy. 
As a proud trans woman, Chaye told us that having her voice heard at a human rights law firm has been an incredibly rewarding experience. She says that her insights and life experience has been heard in discussions with our legal team regarding a strategic case on the horizon, where she will have the opportunity to impart her own perspective.  
Chaye recommends any university student with an eagerness to learn and an interest in social justice to apply to volunteer with the National Justice Project: "If you have the capacity, and are looking to learn how social justice law works, why would you not?"