WARNING: First Nations readers are advised that this case summary contains names of deceased persons.
WARNING: This story contains detail that may be distressing to some readers, including descriptions of sexual assault. If you are experiencing distress and are in need of support, please contact Lifeline on 13 11 14.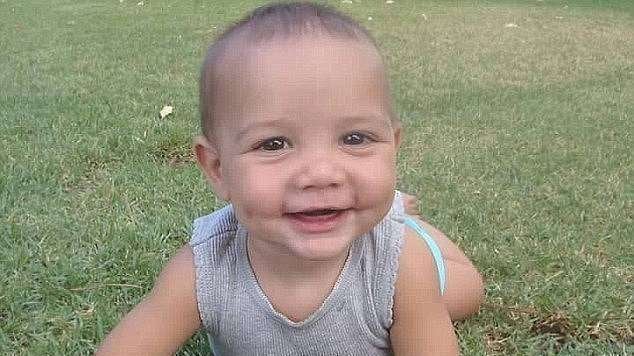 "The family of Baby Charlie continue to fight for justice for their little angel" – Emma Hearne
The story of Baby Charlie is a truly shocking one. Nobody who reads the Case File below will be unmoved by the appalling treatment that Baby Charlie and his mother received, but yet the judicial and political systems of Western Australia continue to deny an effective way to investigate the issues of systemic discrimination and bias that this story reveals. The Mullaley family have shown enormous strength in their ongoing fight for truth, accountability and justice for Baby Charlie. Please support their fight by signing the family's petition to the WA Attorney General and Premier here.
Case Name:
Mullaley v State Coroner of Western Australia [2020] WASC 264
Case Summary:
On 20 March 2013, 10-month-old Charlie Mullaley was taken to Fortescue Roadhouse and presented with extensive internal and external injuries. Shortly afterwards, Charlie was declared dead. His mother's ex-partner, Mervyn Bell, brutally assaulted Tamica Mullaley and then abducted Charlie for 15 hours before sexually assaulting and murdering him. Bell was found guilty of Charlie's murder and convicted in 2014. In 2019, the Mullaley family requested a coronial inquest into Charlie's death, however this was later declined by the State's coroner.
The facts:
Ms Mullaley was in a de facto relationship with Bell, who was not Charlie's biological father. The night before Charlie's death, Bell violently attacked Ms Mullaley, leaving her on the side of a street in Broome. Bell's cousin, Mr Lyndon (Lyndon), lived on this same street with his partner, Ms McKinlay, and sister, Ms Hill. On witnessing the assault, another neighbour called Ms Mullaley's father (Mr Mullaley) and the police, however Bell left before police arrived.
Ms Mullaley appeared from the neighbour's carport visibly distressed, with blood around her eye and becoming increasingly aggressive towards police. Mr Mullaley arrived and requested police make an arrest against Bell, however the police advised they needed to talk to Ms Mullaley first. Mr Mullaley took Charlie and tried to usher Ms Mullaley into his ute. However, there were altercations between Ms Mullaley and one of the officers at which point Mr Mullaley requested the female police officer look after Charlie. The police did not and Charlie was given to McKinlay and Hill.
Ms Mullaley was arrested for assaulting a police officer after spitting in his face during their arguments that she did not want to talk to police. After Mr Mullaley pleaded with the officers to take her to hospital instead of the police station, she was, and Mr Mullaley followed them to ensure that this occurred. Hill and McKinlay took Charlie back into Lyndon's residence with Mr Mullaley's consent.
Thirty minutes after the police had left, Bell returned to Lyndon's house and claimed that he would take Charlie to Mr Mullaley. An hour later, Mr Mullaley arrived back at Lyndon's house looking for Charlie, but was advised Bell had taken him. At around midnight Mr Mullaley reported to police that Bell had taken Charlie and believed that he was going to kill the child.
Mr Mullaley returned to the hospital where Ms Mullaley was and informed the officers that Bell had Charlie and they needed to urgently look for him. At around 12am, Mr Mullaley went to Broome police station and requested a welfare check, and then called 000 and advised he had reported the incident at the station. However, a CAD task was not generated until 1.20am and police did not contact Hill and McKinlay until 10.00am. After a failed police search, Charlie was brought into Fortescue Roadhouse at around 1:00pm and pronounced dead later that day.
On 20 March 2013, Coroner Potter investigated Charlie's death without holding an inquest and found he died by way of unlawful homicide and the cause of death was unascertained.
On 8 April 2019, Ms Mullaley's solicitors requested a coronial inquest into Charlie's death under s 22(1)(b), however this was declined by the State Coroner on 20 August 2019.
The legal issues:
The Mullaley family applied for a coronial inquest into Charlie's death on the grounds that his death was caused or contributed to by an action of a member of the police force – the act being an omission by police to protect Charlie from harm by taking him into provisional care and protection. The second ground was that it is necessary or desirable in the interests of justice that an inquest be held.
The judge held that the officers' failure to take Charlie into care cannot be regarded as contributing to Charlie's death. He stated that the police did not leave Charlie in the care of Hill and McKinlay, but Mr Mullaley did. He held that Ms Mullaley's assault did not indicate an immediate and substantial risk to Charlie's wellbeing as he was in McKinlay and Hill's care, with his mother's authority, while police were at the scene.
He stated that there was no indication at the time that Bell had threatened to harm Charlie and that Charlie did not appear to have been exposed to Bell's assault on Ms Mullaley. He stated that Ms Mullaley's arrest did not mean the officers had commenced exercising their powers in relation to Charlie's care and protection.
The officers did not intervene in and assume responsibility for Charlie's care and protection at the scene, and whilst at the scene Charlie was not in Ms Mullaley's immediate care and protection.
The judge held it was not necessary or desirable in the interests of justice to order an inquest to be held because it was not likely to elicit new evidence.
Charlie's death was investigated by the Major Crime Squad and was the subject of Bell's murder trial. Broome Police's response to reports that Bell abducted Charlie were the subject of a WA Police Internal Affairs Unit investigation. The police's response to the report of Bell assaulting Ms Mullaley, taking Charlie and the police search were already the subject of the  Crime and Corruption Commission (CCC) investigation and report.
The judge stated that an inquest's function is to find facts surrounding death, and in this case it would likely not find new or clarify existing facts around Charlie's death. He states that a coroner would not likely find the officers' failure to take Charlie into care a contributing factor to his death as they did not assume care, breach any obligation or depart from any norm by not taking him into care.
The judge settled that an inquest would also cause hurt and pain to those required to give evidence, therefore denying the request made by the Mullaley family.
Take action:
In the media: